Sedation Dentistry for Adults and Kids
At Woodland Family Dental, we are committed to making sure you get the high quality dental care you need by offering our patients a variety of sedation dentistry options. It is our priority to make sure you receive the best dental care in a comfortable, gentle environment. We offer a full array of comfort solutions to ensure you get the treatment you need to keep your smile healthy for life.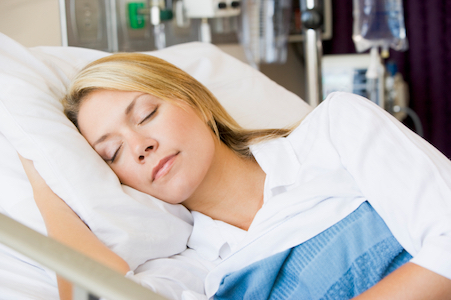 Quality dental care should not hurt or cause anxiety, which is why we provide treatment that our patients can trust. You can relax during your visit as our doctors always uses the latest treatment techniques to ensure your peace of mind. We deal with many patients who have dental anxiety or haven't been to the dentist in a long time, and our office is judgment-free! 
Oral Sedation
If you suffer from dental anxiety, Dr. Welton may recommend oral sedation. These anti-anxiety pills tone down activity in the parts of your brain that cause you to feel anxious or afraid. This allows Dr. Welton to get more of your treatment done at once, while you are in a peaceful, sleep-like state. 
Remember, if you take oral sedation, you cannot drive before or after your appointment. Bring a friend or family member with you to make sure you arrive and get back home safely following your appointment.
Nitrous Oxide (Laughing Gas)
Unfortunately, dental anxiety can keep many patients from visiting the dentist for checkups and much-needed dental work. If dental appointments make you anxious, Dr. Welton can administer nitrous oxide (commonly known as "laughing gas") to help you feel more at ease during your visit. 
At Woodland Family Dental, laughing gas is administered using a mask, allowing you to feel more at ease within minutes. Nitrous oxide leaves the body quickly after the mask is removed, and it does not leave you feeling drowsy afterwards. If you are feeling anxious about an upcoming visit, ask about nitrous oxide. Most of our patients are good candidates for this treatment, and it is safe for children! 
Take Advantage of Our Special Offer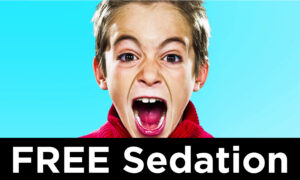 Does your child need some help tolerating dental treatment? Or maybe you suffer from dental anxiety yourself! Whatever the reason, we are happy to offer complimentary sedation during your dental appointment.
Don't let dental anxiety keep you from receiving the dental care you and your family need. Call Woodland Family Dental to schedule your sedation dentistry appointment today!
Check out our complete menu of kids dentistry treatments that you can option complementary sedation to help with anxiety.