Meet Savannah!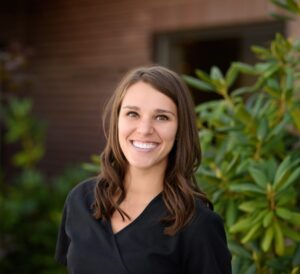 My name is Savannah, I am the new dental hygienist at Woodland Family Dental! I moved here from Boise, Idaho where I attended dental hygiene school for 2 years. After joining Woodland Family Dental I quickly found out they do many procedures such as; implants, oral surgery, early orthodontics, cosmetic dentistry and many more! The one that stuck out to me the most was early orthodontics. The reason this stuck out the most is because I have a 6 year old who is going to be in need of early orthodontics.
After doing some research I found out some interesting facts about early orthodontics, did you know; you can start your child in orthodontics as early as 6 or 7 years of age. By starting them this young it can help with crowding because their jaw and teeth are still developing. Having braces isn't just about fixing crowding, my daughter use to suck her fingers when she was a baby, she now has a severe cross bite. With early orthodontics it will help fix her cross bite. Usually when a patient does early orthodontics often more treatment is usually needed later on, but with the benefit of starting it early, the treatment that is needed later, might be shorter and also not as intense.
Some advantages of starting early orthodontics is it helps pull protruding teeth back, which decreases the chances of injury. During the ages of 6-7 when orthodontics can be started, the child's bone is more porous which helps move the teeth more easily. Also, with starting early orthodontics it significantly helps the child over all facial appearance and self esteem.