Spring Cleaning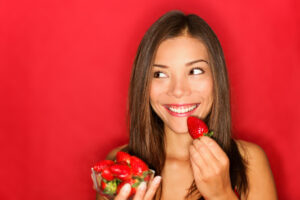 Here are a few tips for keeping your teeth clean and healthy at an affordable price:
1. Eat raw fruits and vegetables to keep teeth clean and reduce bacteria. Replace costly soft drinks and candy with apples, broccoli, carrots, cucumbers, grapes, celery, and tomatoes. All are plentiful in season.
2. Sprouts of beans, alfalfa and oats are rich in minerals and vitamins necessary for maintaining healthy teeth. And you can sprout your own for just pennies!
3. Include calcium-rich foods in meals. Milk, yogurt, cottage cheese, tofu, oats, and beans all have calcium and build strong bones and teeth.