Meet Our Dentists
Dr. Sunnshine Welton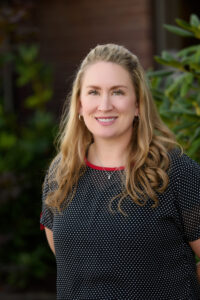 Dr. Sunnshine (Sunny) Welton performs a wide variety of dental services, but is best known for her gentle touch and her way with children.
As a working mother of two small children, she understands the challenges that parents face when trying to provide optimum oral care for a child while facing life's many challenges. She has a way with children that comes from being an experienced parent herself. For adult patients who are apprehensive or phobic, Dr. Sunny's small hands and empathetic demeanor make dental care enjoyable. 
She is passionate about ensuring all children receive adequate access to dental care regardless of income, race, or social status.
Education
Dr. Sunnshine received her undergraduate education at UC Berkeley where she graduated with honors and completed her dental training at UCSF where she also graduated at the top of her class.
Sunnshine has also had additional training and experience in pediatrics and orthodontics that allow her to better evaluate children for growth, dental, and behavioral problems than your average general dentist.
In The Community
She has been the children's dental health advocate for Fergus County Dental Society for the past 7 years working closely with Headstart and the Sealants for Smiles Program. In addition to participating in Give Kids a Smile every year during her career, she also helped implement dental care at the Fort Peck Indian Reservation with the donation of equipment, supplies and time.
Dr. David Welton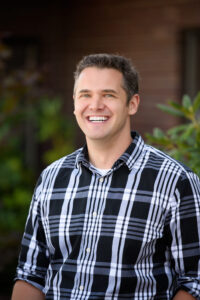 In addition to normal general practices, Dr. David Welton regularly performs wisdom tooth removal, periodontal surgeries, places and restores all forms of dental implants, completes difficult root canals and re-treatments as well as a variety of early and comprehensive orthodontic cases. He enjoys helping patients who present with complex cases.
Education
Dr. David received his BS in Biochemistry Summa Cum Laude at the University of Nevada, Reno. In 2007 he graduated from UC San Francisco School of Dentistry with a DDS. Thereafter he served a General Practice Residency at the VA Medical Center, San Francisco.
His extracurricular studies at UC, General Practice Residency, and Continuing Education in Endodontics, Orthodontics and Dental Implantology serves him well in performing high caliber comprehensive treatment plans all in one location. Dr. David believes in patient driven care and empowers patients to reach their personal goals through autonomy rather than the "hard sell" approach to dentistry.
In The Community

Dr. David has enjoyed volunteer efforts within the private practice setting with Donated Dental Services and Give Kids a Smile. Additionally, David and Sunnshine donated dental equipment and supplies to help set up dental clinics in the schools of the Fort Peck Indian Reservation of Montana. He has served the children of their communities on multiple occasions.
David and Sunnshine believe in support of their community through scholarships, supporting local fundraising efforts and additional discounts for local senior citizens and veterans.
Away From The Office
When Dr. Sunnshine and Dr. David aren't treating patients at Woodland Family Dental, they enjoy spending time outdoors with their two children in the Post Falls community. He is inspired by his wife, music, and the pristine part of the country he lives in.