Restorative Dentistry: Repair and Restore Your Natural Look
Are you missing one or all of your teeth? Restorative dentistry can repair and restore the natural look of your smile. With restorative dentistry treatments, you can smile with confidence again! Tooth loss can be a demoralizing experience, but we're here to help. At Woodland Family Dental, we love our patients like family, and are committed to helping you restore your smile every step of the way.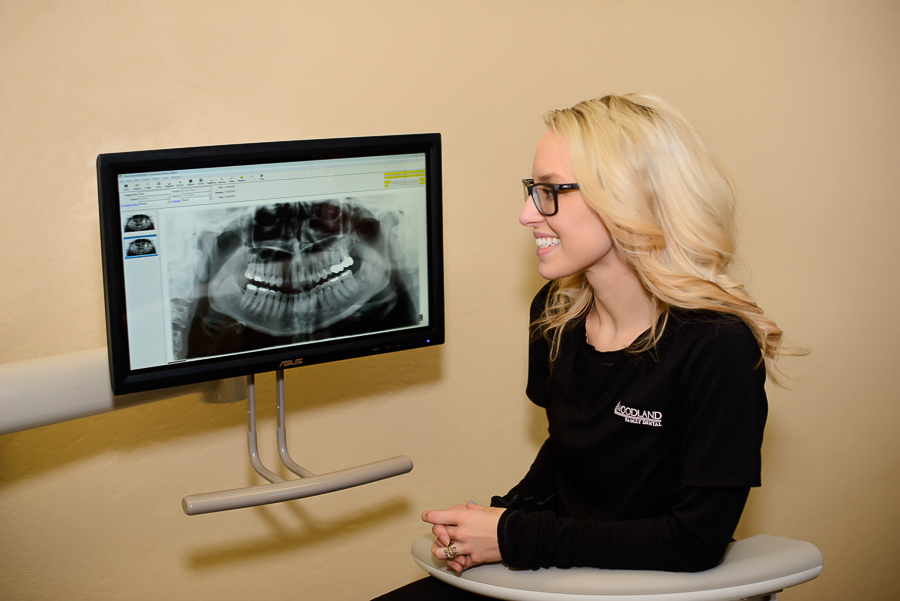 Dr. David has additional training in dental implantology, and particularly enjoys helping patients with complex cases. He can even complete full-mouth reconstruction right here in our Post Falls practice. He regularly performs wisdom tooth removal, periodontal surgeries, places and restores all forms of dental implants and completes difficult root canals and re-treatments.
Tooth-Colored Fillings
For small cavities, tooth colored fillings are an excellent choice. To protect your overall health, our doctors only use mercury-free fillings to treat cavities. Not only are they safer, but they're also more attractive.
Gentle Root Canal Therapy
If your tooth is suffering from a large crack, cavity, severe pain, or an abscess, Dr. Welton may recommend endodontic therapy to save it. If the idea of a root canal makes you feel nervous, don't let it!
Root canal therapy is a relatively painless procedure. Your comfort is always our priority. Once your procedure is completed, a dental crown will be placed to protect your tooth from further damage.
Dental Crowns
Our Post Falls dental office offers full-coverage dental crowns, made from luminous porcelain and Zirconia materials. These restorations offer beautiful aesthetic results that protect your natural tooth from further damage or decay. They're also perfect for topping off your implants.
CEREC Same Day Crowns
Dr. Woodland is certified to use the CEREC crown restoration system. This system makes it possible for patients to receive a customized crown on the same day of their appointment rather than having to wait 2 weeks for a crown to be created and placed.
Dental Bridge
You don't have to live with a gap in your smile! Our Post Falls dental practice offers a dental bridge, which is a oral prostheses made up of two or more crowns that fill a gap in missing teeth. The crown on either end is called an "abutment," and is bonded onto existing teeth to support the bridge.
Dental Implants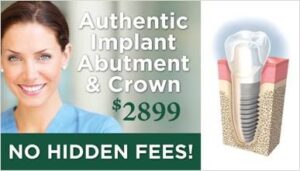 Are you missing one or all of your teeth? A dental implant is a small titanium post that is surgically placed in the jaw to take the place of your missing tooth root.
Due to its biocompatible properties, the titanium fuses with your natural bone to create a strong base for your replacement crown. Your replacement tooth will be carefully crafted to look natural and fit into your smile seamlessly.
Dr. David has additional training in dental implantology and both places and restores implants here at our Post Falls dental office. We offer Nobel BioCare implants, which are fully guided, all digital implants that save our patients time and money.
Dentures
For patients missing all their teeth, we offer traditional dentures to give you back the function, feel and appearance of your natural teeth. For optimal aesthetics, we also offer Valplast, flexible smile replacements for partial areas of missing teeth.
If you already have dentures, but hate the way they fit, we offer an implant retainment option for greater stability. We can even retrofit your existing dentures to snap into place!
Full Mouth Reconstruction
Loss of your natural teeth, whether due to an accident or as part of the aging process, can be traumatic and affect your outlook on life. With the help of full mouth reconstruction, there are many options to restore your smile even if you have suffered extensive tooth loss.
Denture Stabilization
Are your existing dentures loose and causing you discomfort? Dr. Welton can eliminate the problem of slippery dentures using dental implants. Once implants are placed, Dr. Welton will fit your dentures with attachments that allow the implants to hold your dentures firmly in place. No more sliding around and discomfort!
Not sure which restorative dentistry procedure is right for you? Call Woodland Family Dental today to schedule your consultation with Dr. Welton.